Fredericksburg, Manassas and Petersburg National Parks Inventory
As obtained by the FOA act
See American Digger Magazine, Vol. 7, Issue 1 : January-February 2011, for accompanying article.
—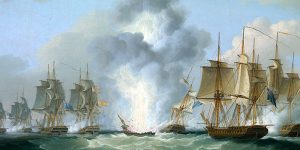 Treasure News – 1804 Shipwreck Bullion Goes on Display
More than two centuries after the Spanish warship Nuestra Señora de las Mercedes (roughly, "Our Lady of Mercy") was sunk off the coast of Portugal before reaching the Spanish port city of Cádiz, the massive haul of gold and silver bullion that was on board is finally back in the hands of the government of Spain.
—
Danish treasure hunters are uncovering record amounts of archeological finds…and the National Museum can't handle it!
The number of archaeological finds in Denmark has reached record levels as the popularity of amateur treasure hunting is becoming all the more widespread.
—
Treasure hunter prompts third Wyoming search and rescue operation in 4 years
BILLINGS, MT – A treasure hunter from Virginia has been rescued for the third time in three years from the same place in Wyoming by the Park County Sheriff's Search and Rescue.